Young People
 'I like being outdoors. It's calm. I can do something.
I like the challenge' (young person)

Horticultural Therapy Trust works through the therapeutic medium of Horticulture, with young people and children to support emotional and social wellbeing; support the learning of new skills and development of existing skills; enjoyment; achievements and freedom from daily pressures.
We work with children and young people who experience challenges in their daily lives. We provide a calm, empathic, nurturing, fulfilling and active environment, with choice of activities, for those who experience issues, pressures and disadvantage; providing space simply to 'Be and Enjoy'. As well as within HTT allotment gardens, we facilitate creation of gardens together for wildlife and people within schools, areas of disadvantage, or homeless centres. Projects include;

INNER CITY: INNER SPACE for CHANGE; supporting wellbeing of young people who experience homelessness and trauma.

GARDEN and GROW; supporting wellbeing of children within schools and centres.

SEEDS Of CHANGE; supporting wellbeing and inclusion of young people who experience exclusion.

Everyone has abilities and value, some unrecognised, and so Horticultural Therapy Trust endeavours to support each child or young person to recognise their own value, worth, skills and personal potential and grow them.

Experience has shown that children suffering ADHD settle better into class after a session of horticulture outdoors. Horticultural Therapy is able to support improvements in wellbeing for those suffering various mental health issues, complex issues and complex trauma.
Download information leaflet here
Contact Information
Deb or Dennis will arrange an opportunity for an informal chat and visit to the project, with any support workers, family, carers, friends or on your own.
This can be through a phone call: Mon to Fri, 9 a.m.- 5 p.m.
Deb Hoskin

07507 675 344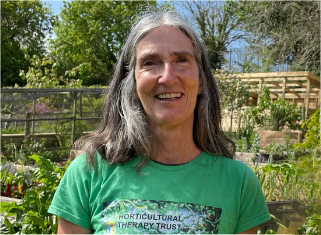 Deb Hoskin

Award in Social and Therapeutic Horticulture.
Level 4 Diploma in Mindfulness based, Person Centred Counselling
14 years volunteer work supporting the wellbeing of people of all ages through gardening.
9 years working in Horticultural Therapy.
Fully DBS checked.
Dennis Trewin

07908 107 145

Email: dennis@horticultural-therapy-trust.org

Dennis Trewin (Dip, Hort ,Kew, R.H.S Horticulturalist)

Dartington and Kew trained.
45 years experience in gardening.
9 years working in a Horticultural Therapy.
Fully DBS checked.


Postal Address:
52 Sefton Avenue
Plymouth
PL4 7QH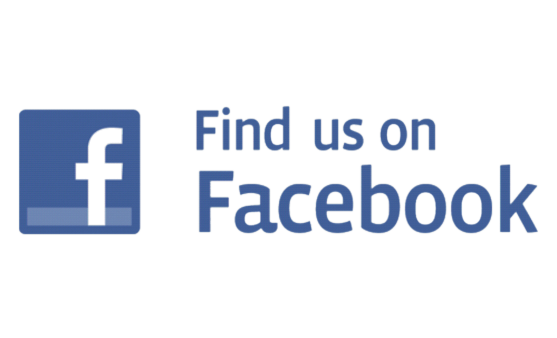 For weekly news and for regular updates please visist our HTT Facebook Page on the link below.
Location
We operate from the Penlee Valley Allotment in Plymouth. Click on the maps to enlarge.
Awards
In 2014/2015/2016/2017 and 2018 Horticultural Therapy Trust (HTT) was celebrated through RHS 'It's Your Neighbourhood Awards', achieving OUTSTANDING. In 2018 HTT was also highly commended by the Chair of the RHS.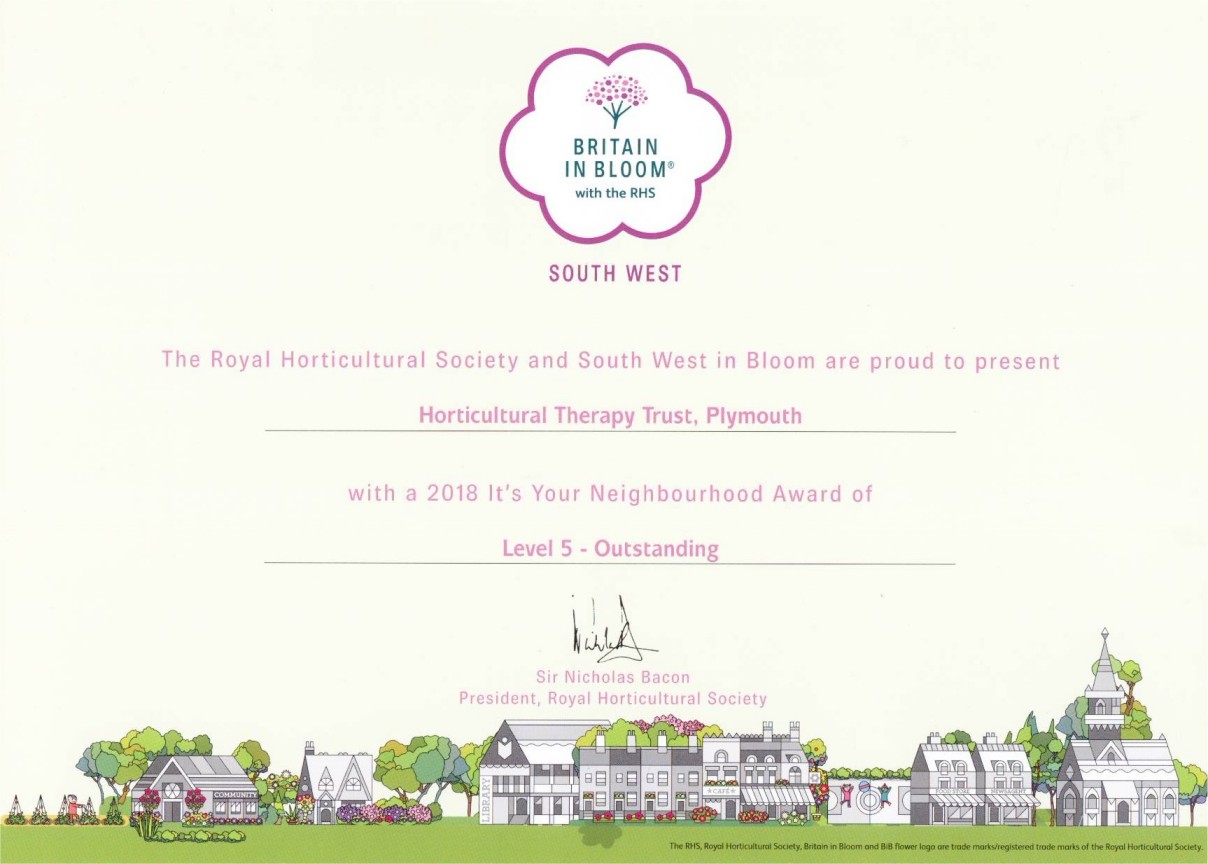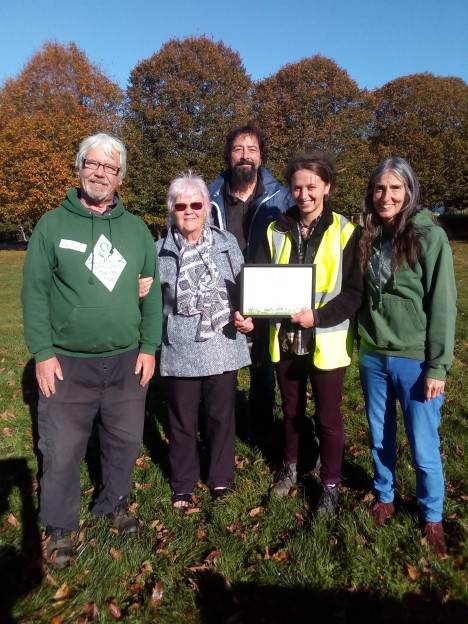 In 2013 Horticultural Therapy Trust was celebrated through these three awards.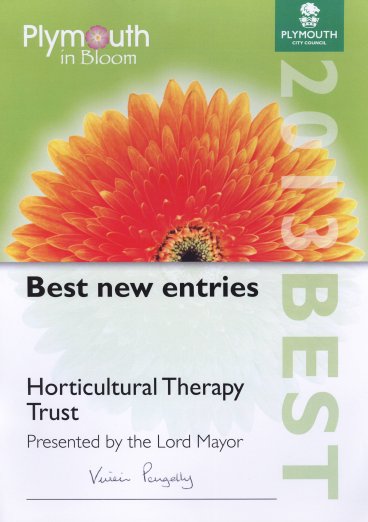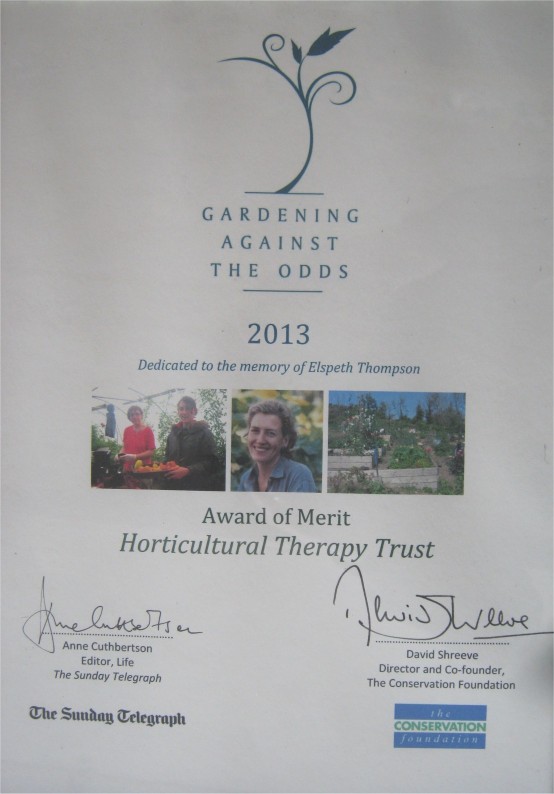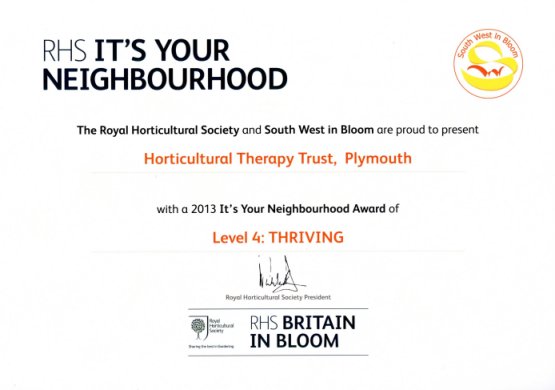 In 2013 Horticultural Therapy Trusts' work with school children from High Street Primary and Marlborough Primary was also celebrated through these awards.